Keeping up with our beauty routine is always a challenge during vacations and long trips.
I try my best to do my basic beauty maintenance myself while away from home but there are few services that are better left to the professionals. Not to mention that a trip to a beauty salon can be a treat, a moment to rest during trips packed with sightseeing.
A service that I will always rely on a professional for is my hair coloring! Unfortunately I need to do this often during summer when my hair can really change hues due to frequent swimming and sunning.
Upon my arrival to Lake Geneva last week, I realized that I couldn't wait any longer, my hair color needed adjustment!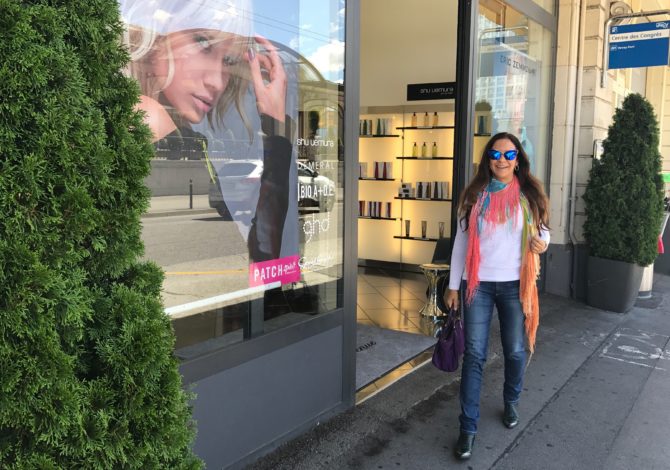 I did not hesitate in going to Eric Zemmour Beauté Prestige, in the Coiffure du Palace in Montreux, to book an appointment as I had been there before, it's my preferred hair salon choice in the region, and  I have always been very satisfied with their professional services.
What I didn't expect this time was the exceptional beautiful color change Micael Rodrigues performed!
Originally from Portugal, Micael has been working in Switzerland for 6 years.
As soon as we shook hands, I felt comfortable and trusted him. He suggested a slight change in my base color, which I had been wanting for a long time. Changing hair color can be terrifying but it didn't scare me this time, I had a feeling it would be Perfect.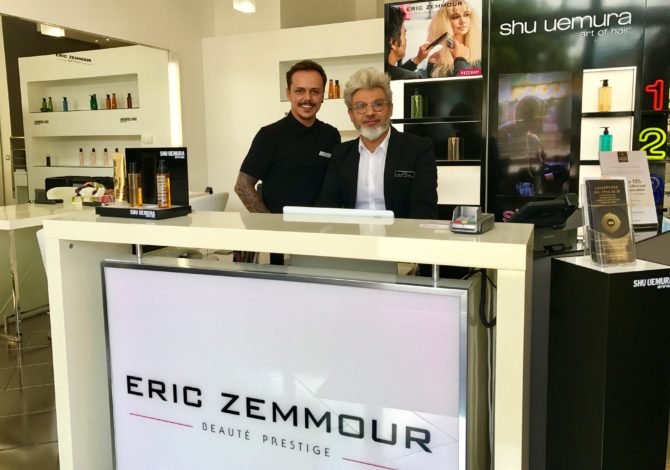 As a special treat, Micael and his colleague, Gamal Al Agbari, surprised me with some warm highlights around my face! I absolutely loved the color! Perfect in many ways. To top it off, I had a blow dry. It was another example of their flawless service! It made me feel fabulous and ready to attend the music event that evening.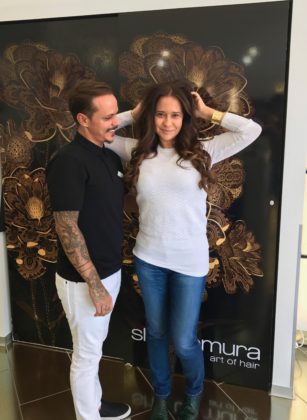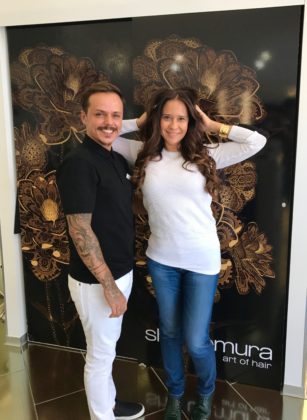 I was back 2 days later for another Perfect make over! This time I just had a blow dry that would last for the rest of my stay in town.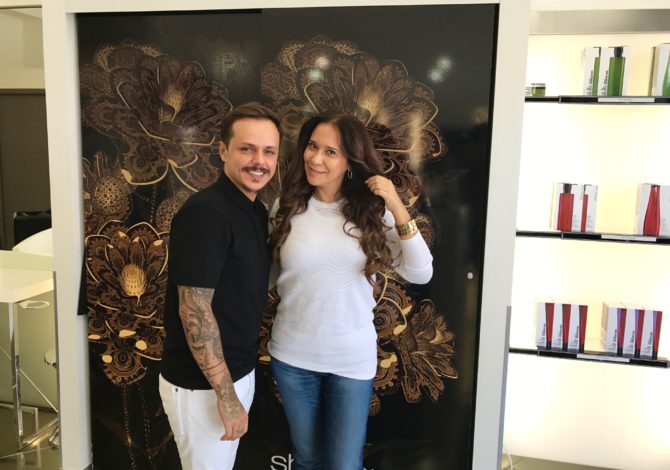 I left with the promise to myself that I will make sure to come back here a few times a year to freshen up this warm shade of chestnut Micael added to my hair.