The Perfect Read
Ideas for books and blogs inspired by life and The Perfect
The Orchid
What better start for The Perfect Read than The Perfect's very own emblem? I'm talking about the beautiful, the exotic, the extraordinarily sexy orchid.
Since ancient times, it has been a symbol of purity, fertility, and spiritual perfection. The Chinese used it to ward off evil. The Greeks ate specific parts (read 'boy-looking parts') to ensure male heirs. And in Victorian England, orchidmania reigned for nearly 100 years.
The British fascination began in the early 1800s, when William John Swainson was visiting Brazil. Preparing to ship plants back to England, he grabbed what he thought were worthless weeds, stuffed them in a crate as packing material, and sent the lot on its way. Upon arrival, the 'weeds' unfurled into lush, glorious orchids. Everyone who saw them allegedly fell into a trance, bewitched by the orchids' exotic beauty. And, thus, orchidmania—a madness for orchid collecting—was born.
This, however, was just the tip of the iceberg. Honestly, Holland's tulip-fever is yawn-worthy in comparison. For all the luscious (and grisly) details, take a peek at Mental Floss's The Dangerous and Highly Competitive World of Victorian Orchid Hunting.
After this dip into nonfiction, why not indulge in a classic thriller whose plot twists and turns around orchids. Nero Wolfe is a sharp-witted detective, a man who loves his comforts. He is also as orchid-obsessed as the British Victorians. In Black Orchids, he is drawn out of his New York City brownstone for a showing of a rare black orchid. Unfortunately, his attention is quickly drawn to a murder that is as daring as it is sudden. This crime noir will not only keep you enthralled, it will get you grinning ear to ear. This vintage whodunit is just too delicious to miss.
And last but note least, if you have the sort of garden-thumb that transforms orchid petals into papery shrivels littering the floor, take heart. The American Orchid Society provides step-by-step guides that will make your phalaenopsis thrive as brilliantly as Nero Wolfe's. They call them 'culture sheets' and you can find them here.
I hope you're tempted to crack open one or three of these perfect reads. Enjoy! I look forward to seeing you next time.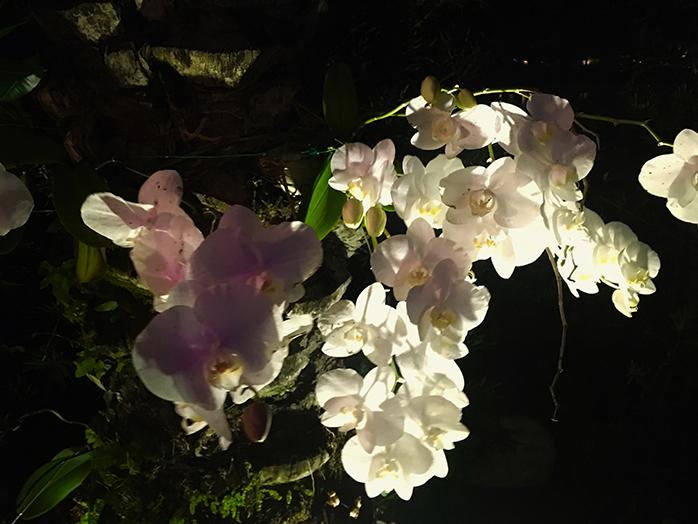 ---
Sandra Nickel is a writer and poet with a taste for the international. Born in the United States, she has lived in Canada, Russia, France, and Switzerland. She has 3 Siberian cats, 1 Australian dog, 1 Swiss daughter, 1 Swiss husband, and 50 Japanese fish.