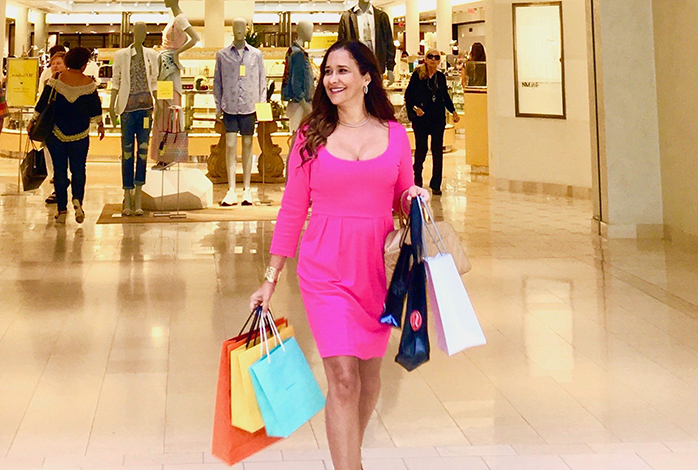 1. If in doubt, don't!
How many times have you tried on an item thinking it will be perfect for you, but then feel unsure? Sometimes it's an expensive item that's on sale and you believe one day you may need it.  Sometimes it's a cute print you saw on a celebrity and you think you may like it on yourself. Sometimes it's a fashionable item that doesn't really go with your lifestyle but you think you may be invited to an occasion that it would be perfect for.  Sometimes it's a color that doesn't bring out the best in you but the item is really cute…
Stop! Don't fall for those maybes. Find your style and be true to it!
2. Less is more.
My friends will laugh at this because I'm known for being a diehard shopper. And it's true, I love shopping! I love bringing home that perfect accessory that I will cherish forever, or that dress that fits me perfectly. That doesn't mean I buy just to have more stuff.
Make sure everything you buy is a one-of-a-kind item in your fashion style. Hold out for the things you believe you can't live without. Those are the items that will live in the front of your closet for seasons and seasons to come. Those are the items that will first come to your mind when packing for a dream vacation.
Too much in your closet is distracting. You may still need some new outfits for your summer vacation, but only buy the ones that you will wear over and over.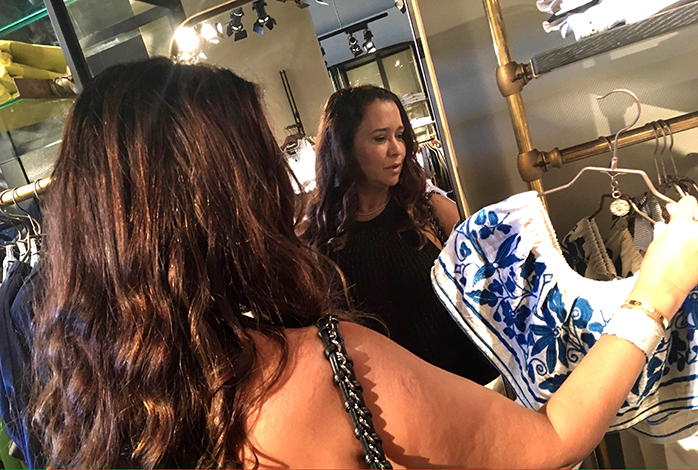 3. Reuse and recycle.
Vintage is cool! Bring out from the depths of your drawers those scarves, bags and cashmere you forgot you had. Wear those favorite items of yours that always made you feel confident. If you have an item you love, but you've worn it so much you're a little tired of it, hang it in the back of your closet for a while or put it in storage for a season. Maybe you just need a little time apart to remember why you like it so much.
4. Think of others.
Can you afford it? Buy it for someone who needs something special. It can be a friend who got a new job and could use a new pair of fancy shoes. It can be a person on the street who is cold and needs a warm jacket. Believe me! It will make you feel even better than going around town carrying the latest It Bag.
5. Buy for now, not next season or next year.
Unless it's the perfect black cashmere sweater or the perfect flip flops, wait until next season comes. Our bodies change, the fashionable cut of the jacket may change, your vacation destination may change.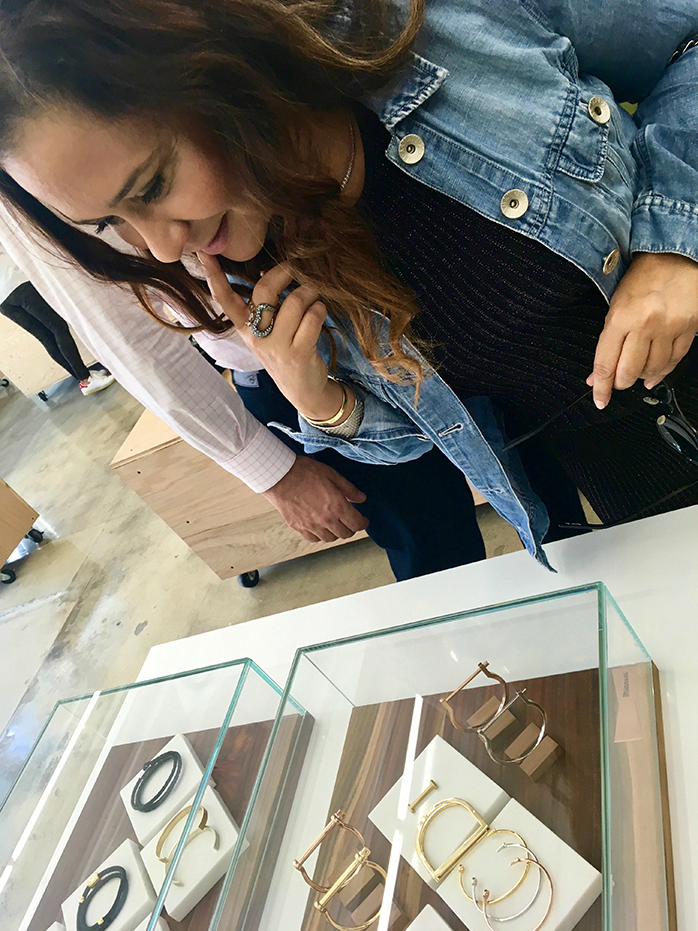 That must-have item that seems perfect for you now, that you're positive you'll wear next season, may not give you butterflies in your stomach when it's finally time to wear it.
6. Know your personal style and shop accordingly.
OMG, I love tailored pants! I think they are the ultimate in elegance. However I don't own a single pair. The look doesn't suit me and doesn't fit my lifestyle.
The same goes for super trendy items that you know will only last a season at most. Better to invest in a special piece that's more timeless and will always make you feel unique.
7. Don't forget dignity.
We hear a lot about not buying items produced in certain parts of the world due to the poor conditions of the workers and factories.
It's time to investigate. These days there's no excuse to buy clothes made in sweatshops! Anyone can easily find information online about fashion manufacturers and their practices. Support companies that meet global standards of health and safety for their workers and pay them a living wage.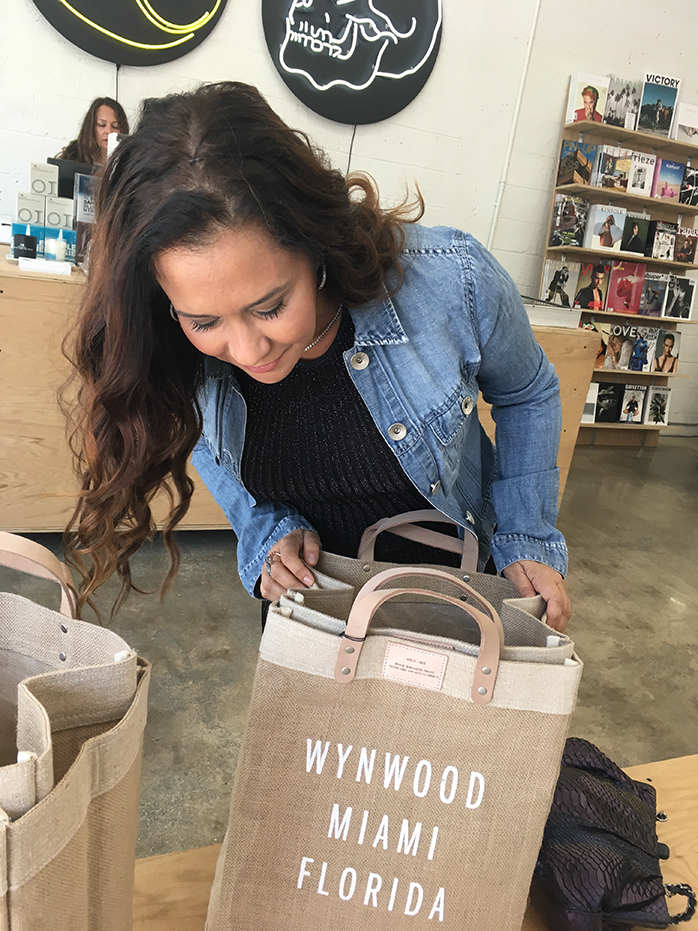 8. Shop for yourself, by yourself.
If you're not confident about finding pieces that suit your style, look for a professional advisor or a fashion consultant. Otherwise, go shopping by yourself, take your time, and browse different stores before making decisions. Sometimes when we go shopping with a girlfriend we end up being influenced by that person's taste. When we get home we realize that the pieces are much more like our friend than ourselves.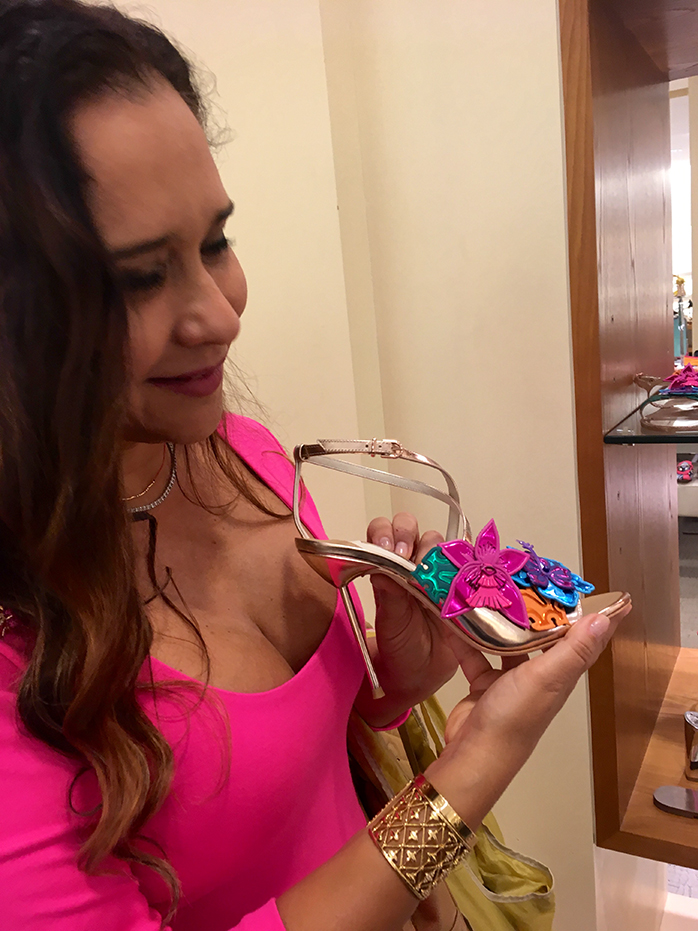 9. Get happy first, then shop.
Avoid shopping on those days when you feel blue or bloated. You won't like the way anything looks and you're more likely to end up returning what you buy. When you do hit the mall, give yourself an extra boost by wearing the proper undergarments so clothes fit better. And why not spend a little extra time on your hair and makeup so you feel confident and put-together when you look in the mirror? Everything looks better when you wear it with confidence!
10. Buy quality over quantity! 
I will never cease to repeat myself on this point. This doesn't mean cheap versus expensive – we're talking about quality not price. Every year there are new interesting high street brands, as well as sales and outlets available in just about every country all year round. This means there is a lot of quality fashion out there with not an expensive price tag attached to it. Once you commit to this principle, you'll be shopping more responsibly and with a clear conscience. And that is always in style!