Anybody who knows me, knows my love for jewelry.
I remember as a small girl I would grab a notebook and draw the gleaming pieces of jewelry my mother and grandmother Penha wore. I would even sketch out some original creations.
All my life I have been a collector and I have my cherished creations from well-known artists. But, if asked, I'd have to say some of my current favorites are from the international celebrated designer Sevan Biçakçi, affectionately known as The King of the Rings.
An ethnic Armenian raised in Turkey, Sevan grew up around the Grand Bazaar in Istanbul – a city of contrast, contradictions and mysteries is Sevan's inspiration. And one feels in his artistry the influences of the market place—the Ottoman architecture, the sellers of exotic birds, serpents, textiles, puzzle boxes, sculptures, daggers, gems and mysterious trunks filled with treasure—indeed, padlocks play a thematic part in his creations.
Each piece in his collection is startlingly unique, other-worldly and a work of art in and of itself. Each ring, pendant and bracelet portrays its own tiny universe, intricately designed and impossibly crafted, at once exquisite and amazing.
I am especially fond of his rings that feature images of doves and the winged mythical horse Pegasus carved inside the citrine stones encircled with diamonds!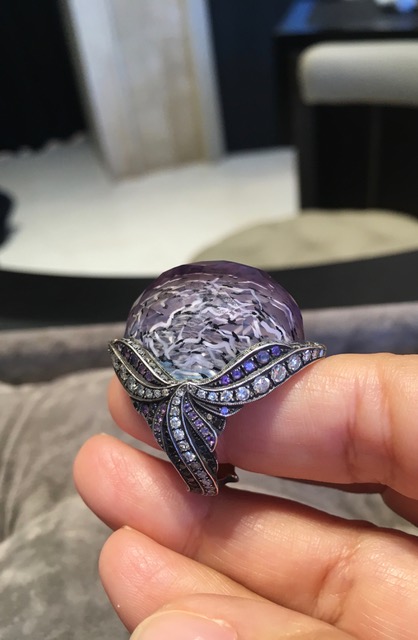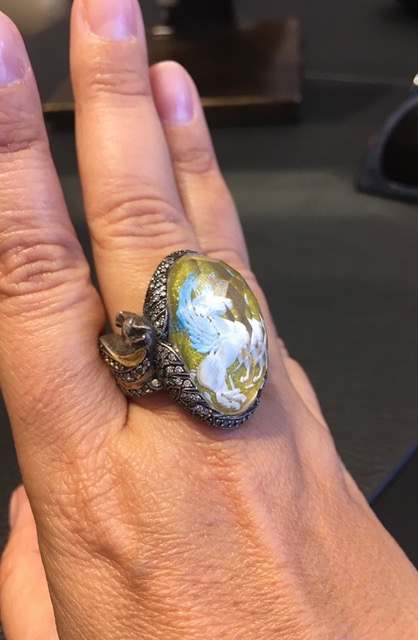 One of his most famous pieces is his award-winning Kraken cuff-ring in gold, silver, diamonds, seed pearls and a South Sea baroque pearl in the form of an octopus that hugs one's wrist and moves accordingly. I had the pleasure of wearing it and I must say it was very hard to let it go. It was worn by Whoopi Goldberg to the 2016 Oscars and it is desired by many, however it remains part of Sevan's personal collection since he refuses to sell any of his award-winning designs.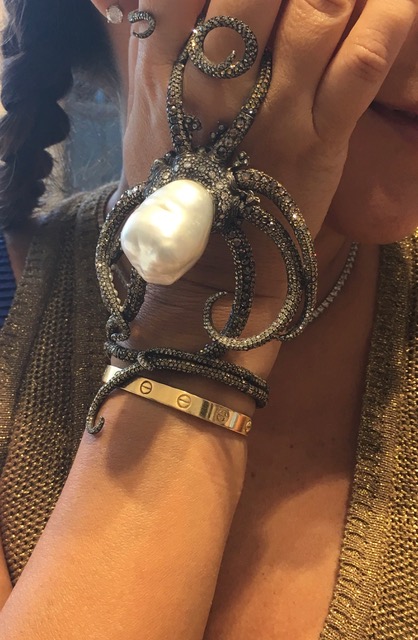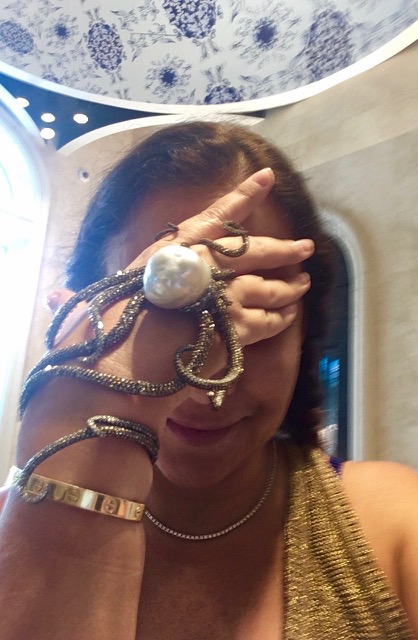 Sevan closely guards his secret techniques, as well he should, as his jewelry defies logic in their creation, seemingly forged by use of some alchemy. His enigmatic smile only supports his mystery. Sevan is an amiable man with a tremendous sense of humor, an incredible eye for detail and an exotic sense of style.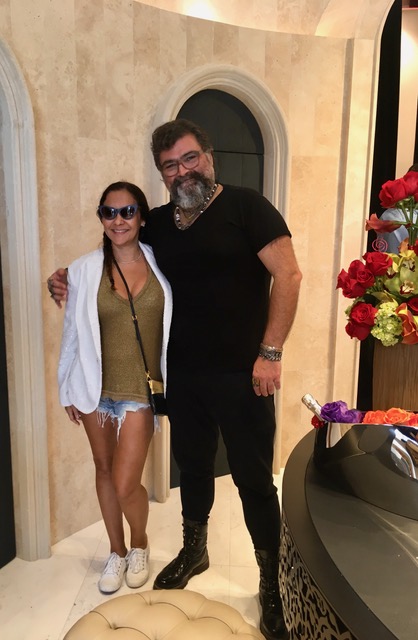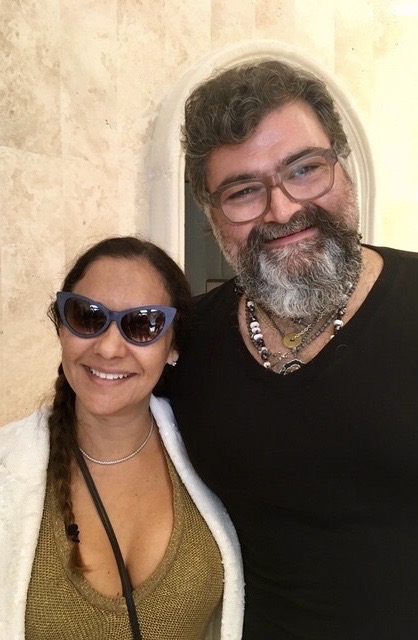 Pieces in his collection price well into the thousands, but it's surely worth the price to wear not only the most gorgeous jewelry in the world but pieces of art one might imagine have been literally enchanted. His pieces are crafted by hand, and combine dozens of ancient and modern techniques ranging from the cutting and sculpting of gems, to micro-mosaics, painting, calligraphy and incredibly intricate metalwork.
Seven's recently opened first boutique in the Americas is in the Miami Design District, where I had the pleasure of meeting him. The store itself is incredibly beautiful, it feels as if you are inside an Ottoman palace surrounded by treasures.