The Perfect Raw Food Coach
I've heard so much about the amazing health benefits of raw food that I wanted to try it for myself, but had no idea where to start.
When Luciana came to Switzerland for a visit, I finally had the "Perfect" opportunity. We signed up for a private introductory class with Amy Webster, a raw food coach, author, and the creator of Simplement Cru, a website dedicated to all things raw.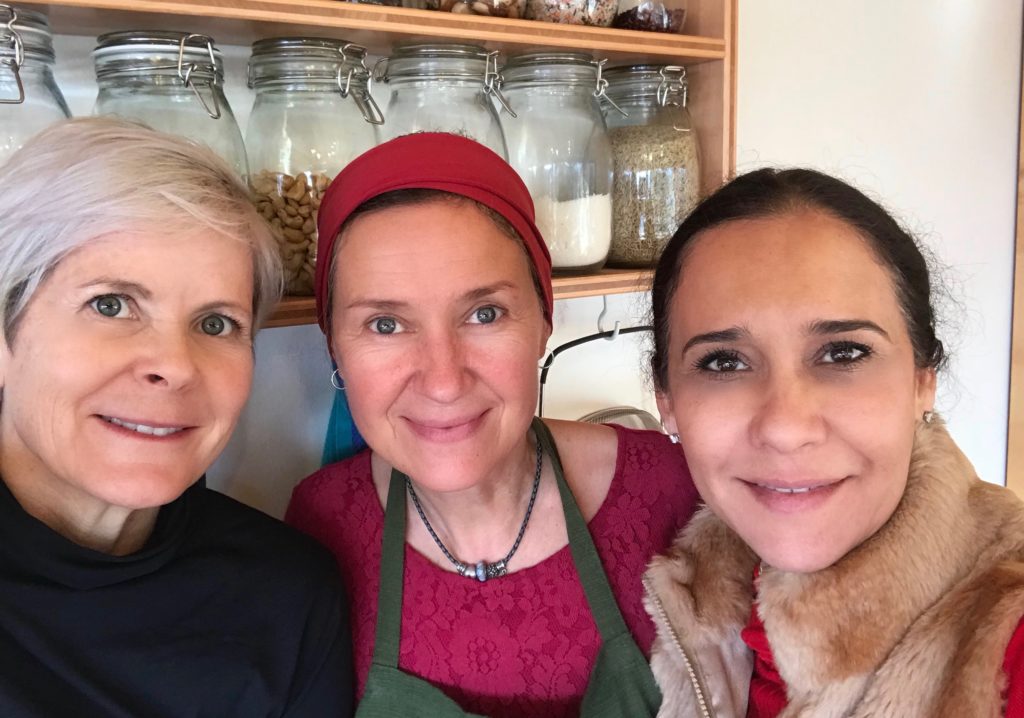 When we arrived at Amy's house outside Geneva, she welcomed us warmly into her spacious, sunny kitchen. After offering us fresh-brewed herbal tea (made with filtered water, of course), she described how she discovered the benefits of the raw food diet about 10 years earlier on a yoga retreat. Since then she has been a passionate convert, spreading the word in Switzerland and internationally through private and group classes, her website, her recipe books and her many online videos, offered in both English and French.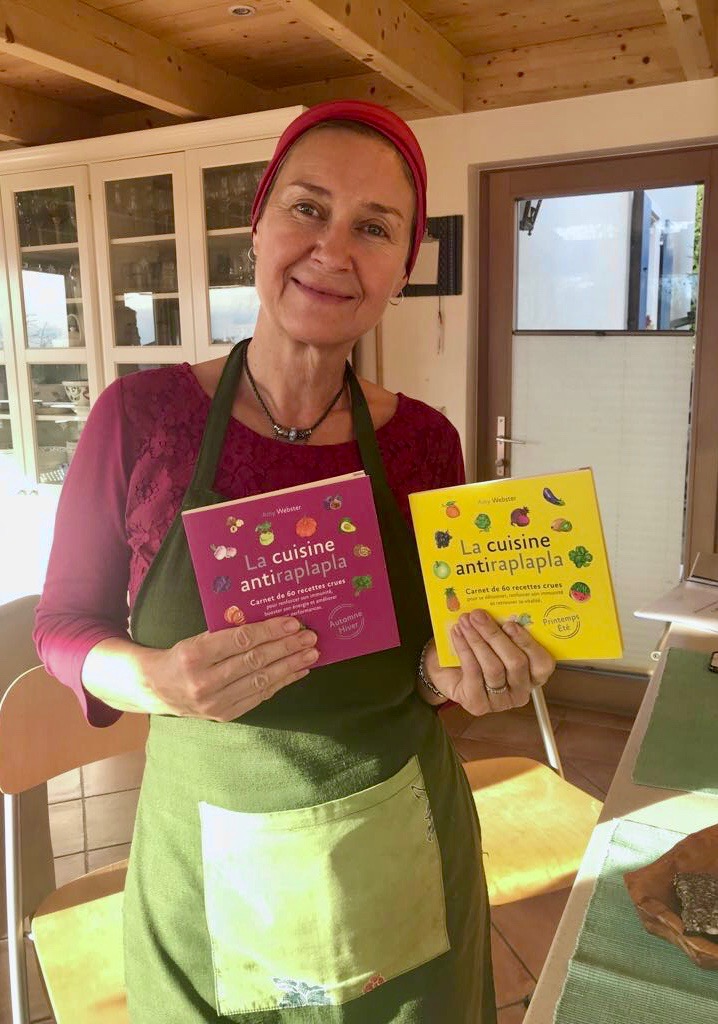 Amy's passion was totally inspiring, as she explained why the raw food diet is so beneficial to health and digestion. Even better, it tastes amazing! And, as we learned, raw food includes so much more than salads.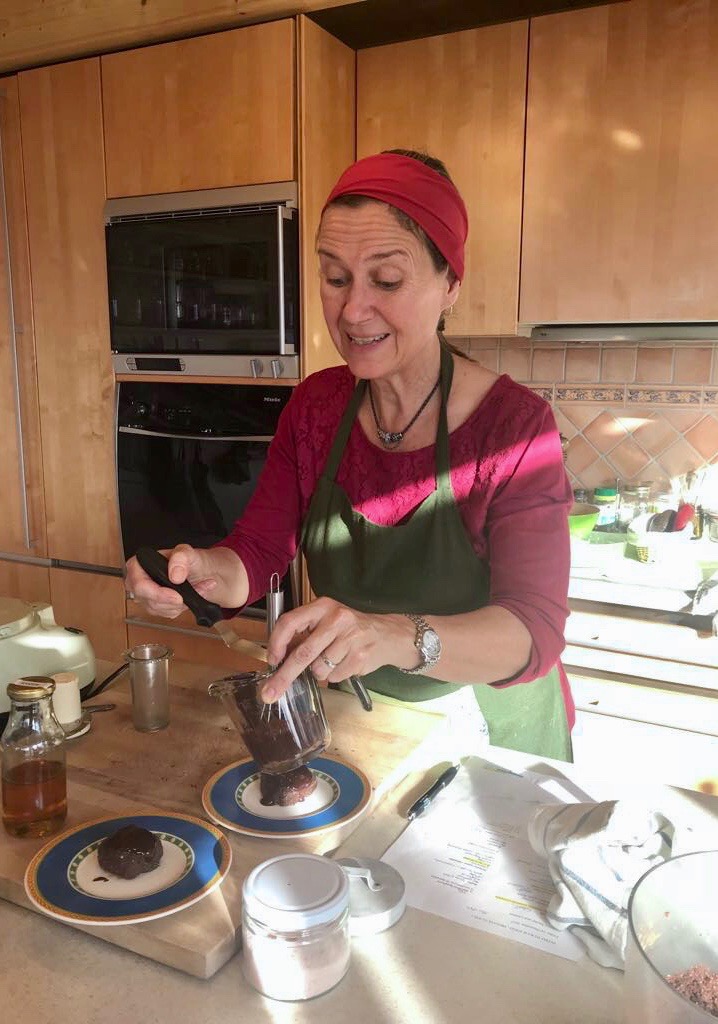 Amy prepared 6 different recipes for us, all of which were raw and vegan – everything from a breakfast muesli with homemade almond milk to spaghetti made from zucchini and topped with Alfredo-style sauce to decadent chocolate fudge.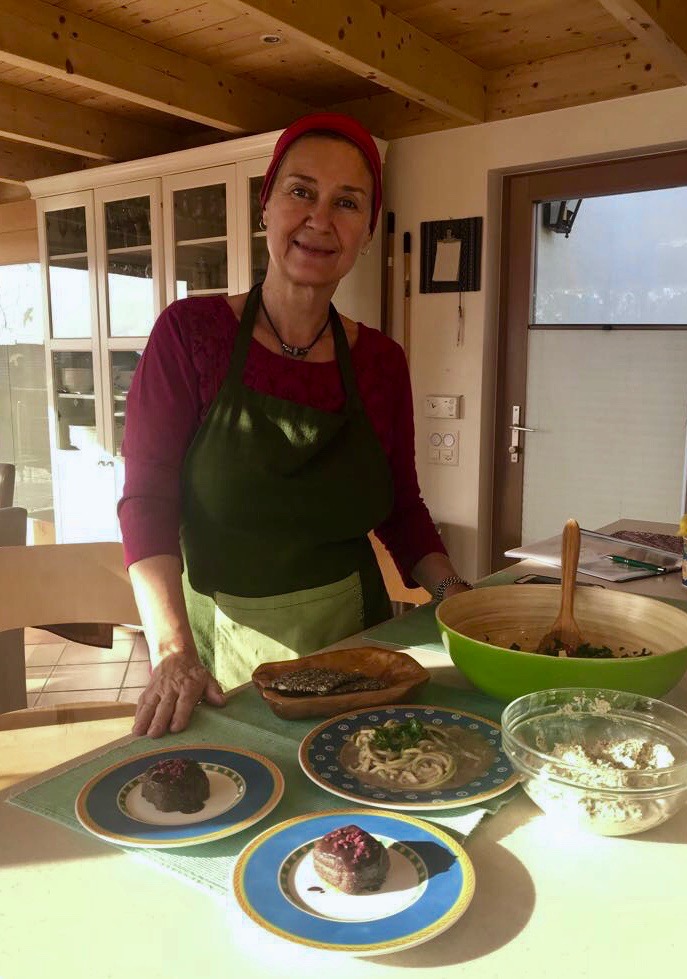 All were simple to make and simply delicious. Her red pepper curry soup was so thick and creamy, you'd swear there was dairy in it – but in fact, she adds cashews and avocadoes to create that rich and creamy smoothness.
After 3 hours of learning Amy's secrets and tasting some of her most popular dishes, we were full of energy and ready to try some raw food recipes ourselves.
If you're wondering what resolutions to make for the New Year – why not resolve to improve your health with raw food? You can find everything you need to get started at Amy's website, https://www.simplementcru.ch  
---
Christina Muller is a writer, editor, life coach, and yoga teacher who loves adventurous travel and new ideas. Growing up in California she always dreamed of living abroad, and is now based in Switzerland with her family. She believes everyone has the power to design their perfect life – you just have to dream it to do it!