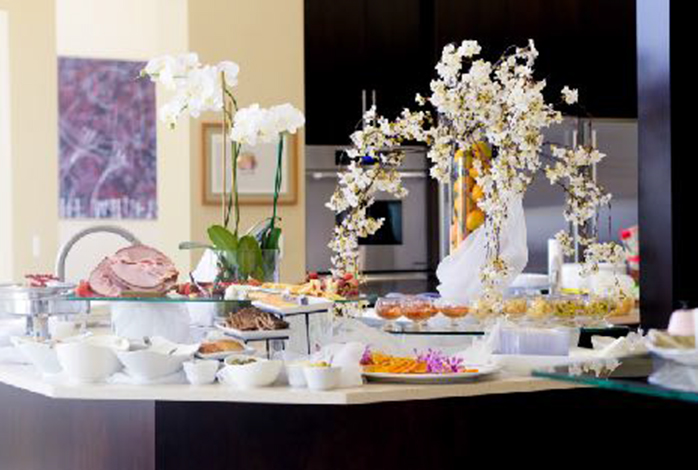 Hosting is my absolute favorite activity. That's when people can see the real me. I grew up in a home where we had big BBQs for friends and neighbors every weekend, so it comes naturally to me to entertain and make people feel welcome.
No matter what size or type of event you're hosting, the bottom line is to be yourself and enjoy what you're doing. Here are a few more tips that I rely on to create a memorable experience, for yourself and your guests.
Give your guests VIP treatment.
Greet them at the door, get them their first drink yourself, and make them feel special and welcome. Show them you're happy they could make it and that it's an honor to have them at your event.
During the party, make sure you get to spend some time with each and every guest. Get to know them better!
Set the mood with music.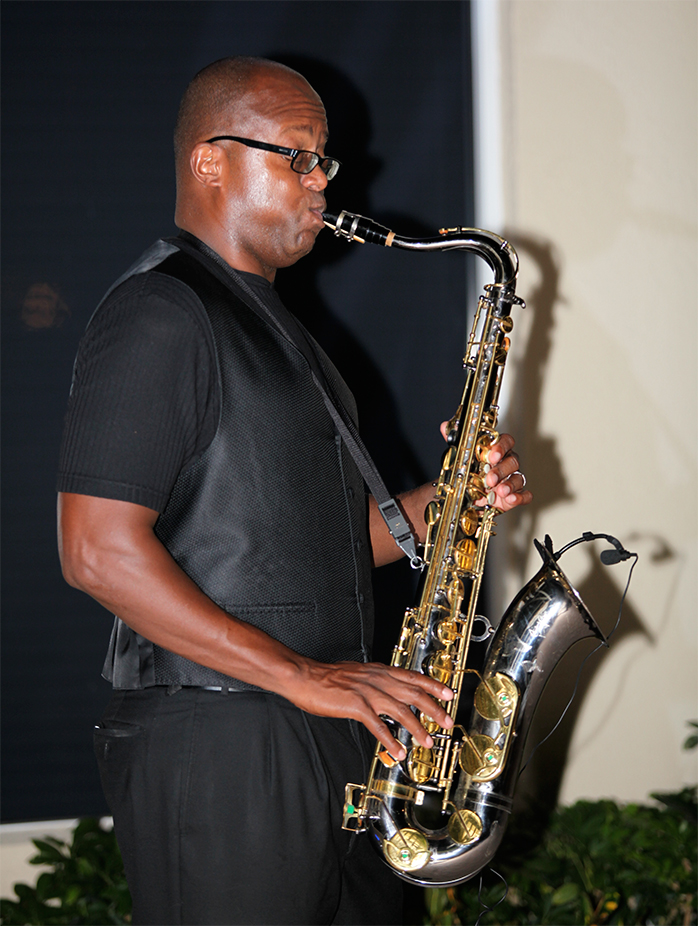 I love live music! A singer, a saxophone player… they all have been featured at our house parties and are always a hit. This doesn't have to be expensive – you can hire students from your local music school, for instance.
If live music isn't an option, create a few playlists that can work for a variety of occasions so you always have tunes ready to go.
Decorate to celebrate.

Candles, balloons and flowers always help with the mood and enhance the decoration, make it yourself if it's an intimate gathering. Match the decor to the theme, food and drinks! A nicely decorated table will always be a conversation topic. You can use small party favors as part of the decoration, guests will take home a bit of the fun!
Make food a priority.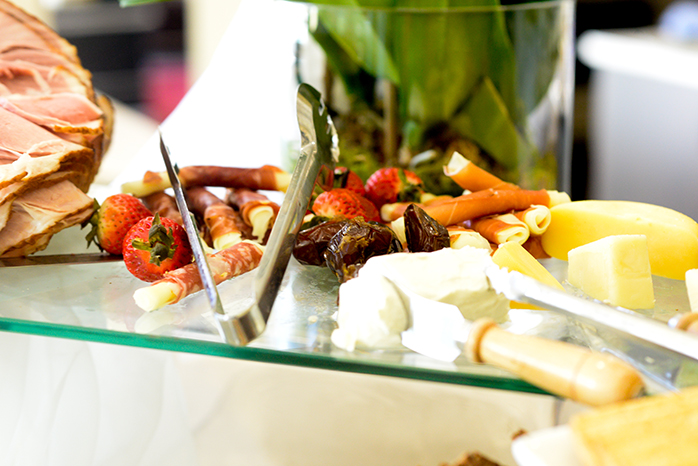 Even if you're serving a meal, plan some treats to offer as soon as guests arrive. Stick to one style of food to make the event more memorable. Always check with your guests beforehand about allergies, diet restrictions and food preferences. You're inviting them to your home so it's up to you to make sure they can eat what you serve.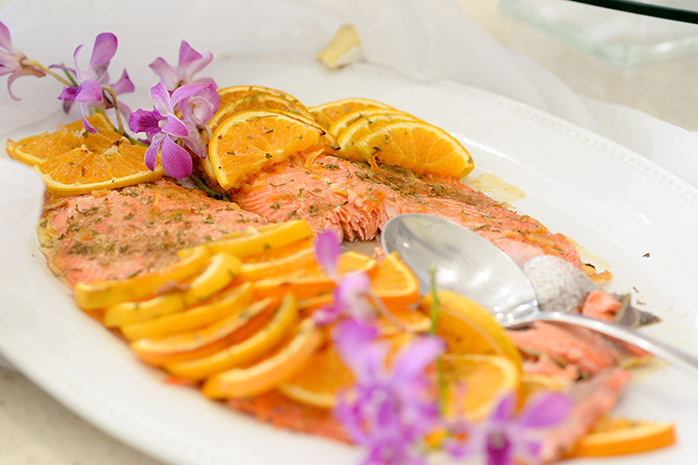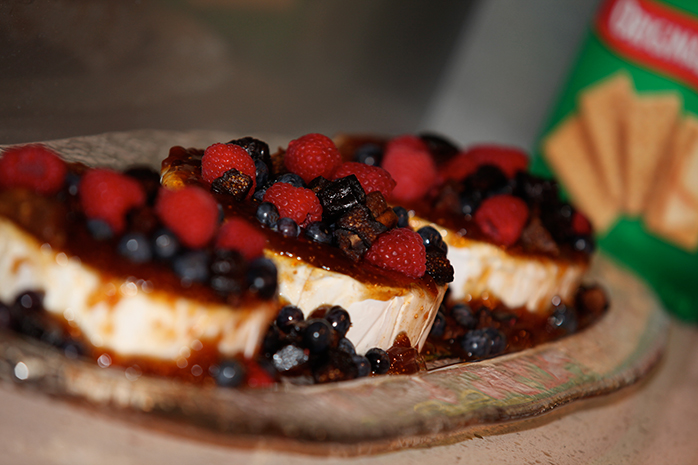 Keep it playful.
I like to plan activities for my guests that are fun and unexpected. You can have a competition like the one we had for best hat during a Polo inspired party. Sometimes I have a magician come to the house and it's always a success. It entertains adults and kids alike.
Having teenagers over? Leave some puzzles around! Even adults like the challenge. Water balloons are always a hit in a pool party. Adults will have a kick out of playing bingo for small gifts.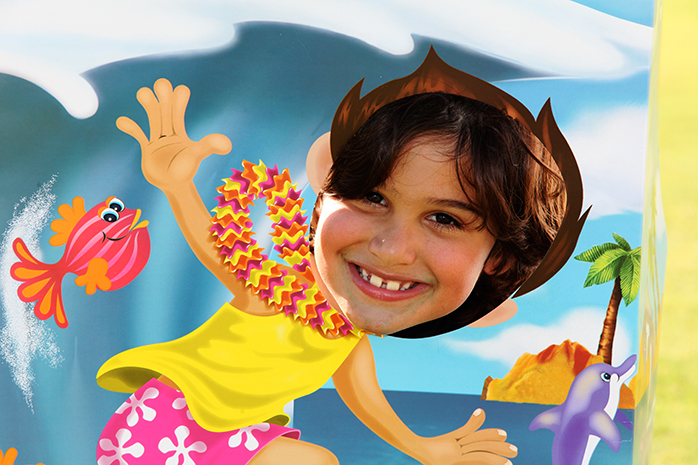 Create a theme.
I usually have themes for my parties. Recently I wanted to celebrate my birthday with the really special people in my life and the theme was: Angels of my life. My artistic cousin Liza painted angel wings on my garden wall using my favorite colors, pink and blue inspired by the street-art interactive Colette Miller Global Angels Wings Project, created in 2012 to remind humanity that we are Angels of this Earth.  I hired a photographer, Linzi Martinez , to snap pictures of all the guests standing in front of it. It was a big hit! We created tons of poses and laughed like crazy. Guests took home Polaroids of themselves and the photographer made me a great book that I will treasure forever.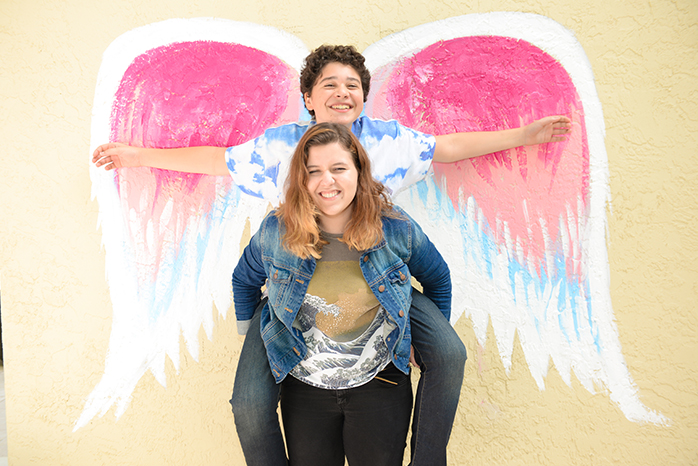 Another examples: A couple years ago, my husband's birthday happened to fall on the same day as the Baby Buddha's birthday celebration. Nobody knew about it but me. I cooked my husband's favorite food accordingly and decorated the tables with Buddha figurines. In my speech I talked about the connection and how lucky I am to be married to a man I can admire as much as one can admire Buddha. Everyone was touched.
When my cousin Andre Teixeira turned 50, he celebrated it in Paris with his partner and son, however, upon his return we threw him a party in our home and the theme was: "Paris is here". There was even a backdrop picture of him jumping in front of the Eiffel Tower, props and a seat where guests could have their pictures taken with a French flair.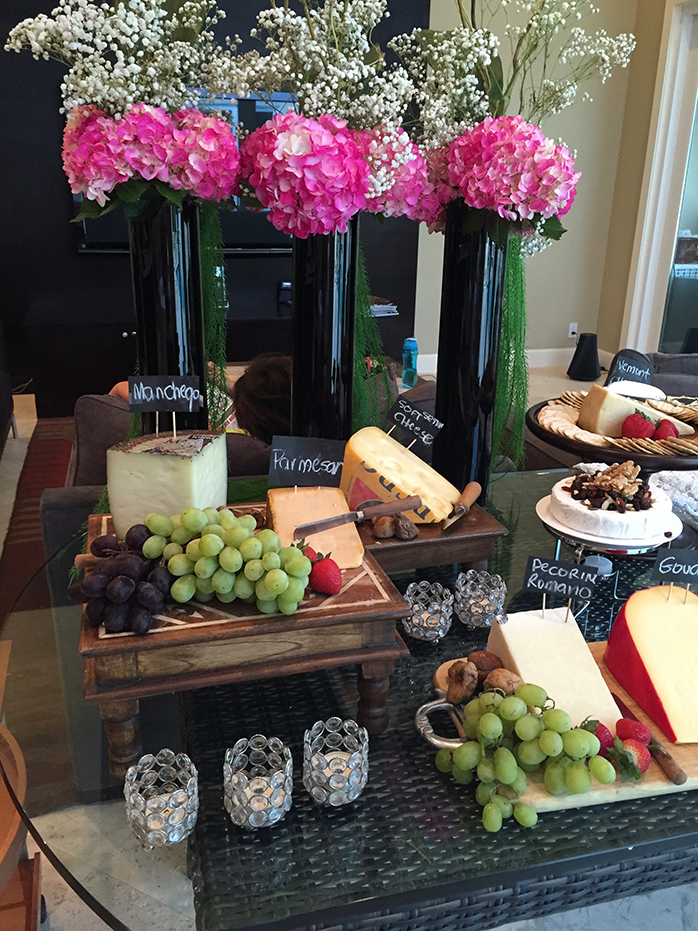 Save the memories.
Always photograph and/or videotape your parties. I like to say that the best part of hosting is the before and after. The party itself usually goes by very fast, but the preparation is when you as a host get excited and let your creative juices flow. After the party, you can use those photos and videos to enjoy the event all over again and for years to come.