Thanksgiving is celebrated in North America and although it has its roots in the Harvest celebration as well as religious traditions brought to North America by English Puritans, it is now widely recognized as a secular celebration by all people.
It is a wonderful opportunity for people to get together with family and friends to remember all the good things they have.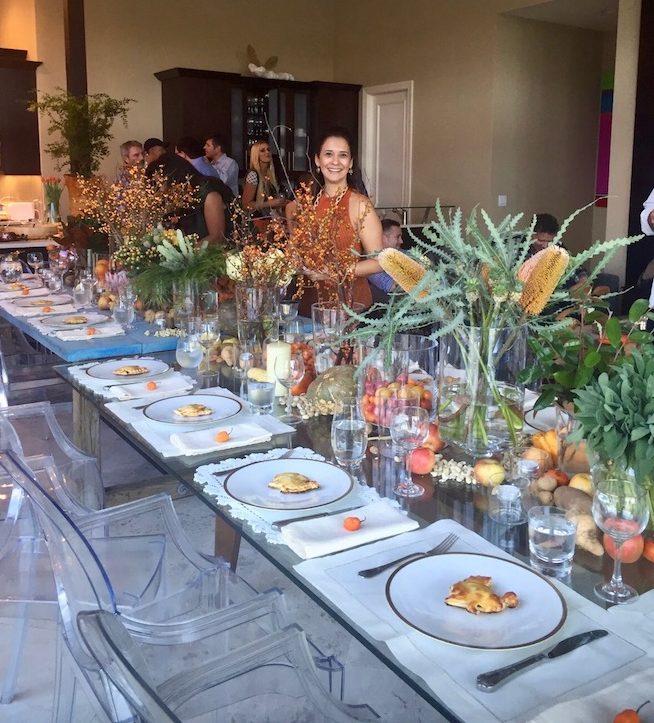 It's not exactly clear why Turkey is the chosen bird for Thanksgiving but one reason might be because it is a native of North America and it became the preferred choice for families since the fourth Thursday in November was declared Thanksgiving Day and was made a national holiday in the United States by Abraham Lincoln in 1863.
I wanted to share some ideas for table decoration on Thanksgiving with everyone.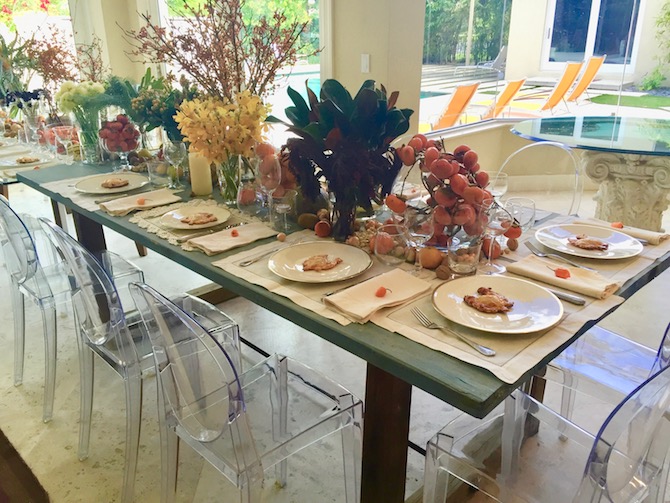 This decoration uses as many edible flowers, fruit, vegetables and nuts as possible, as well as, earthy fall colors.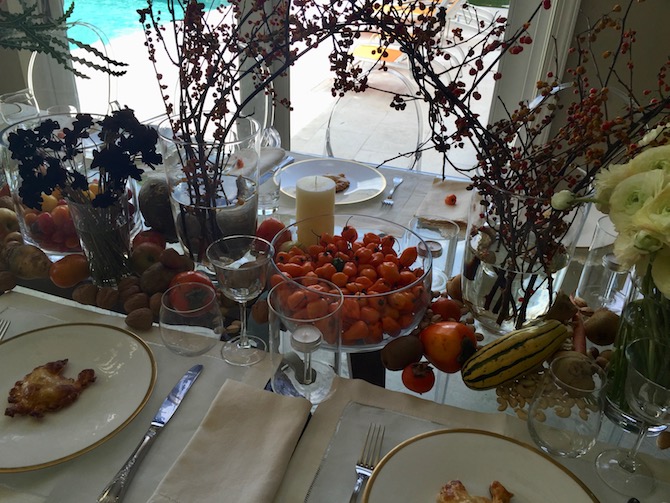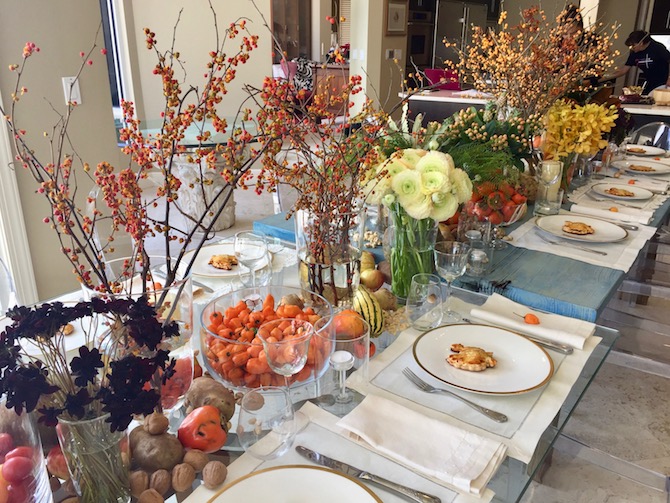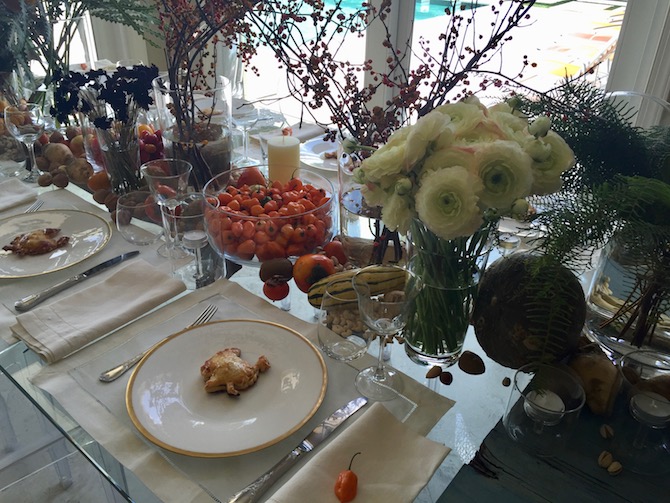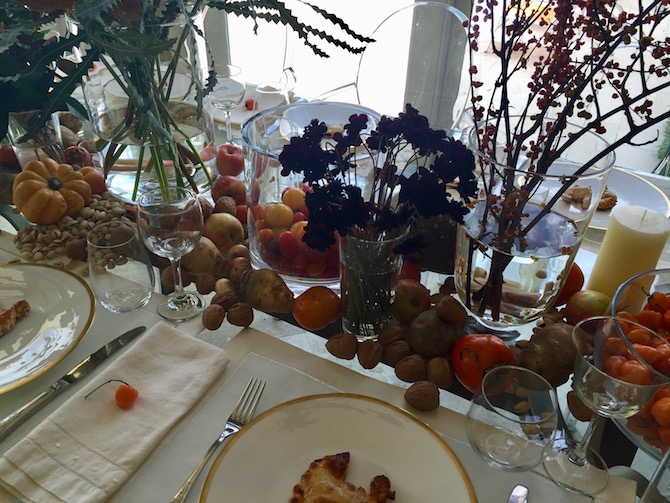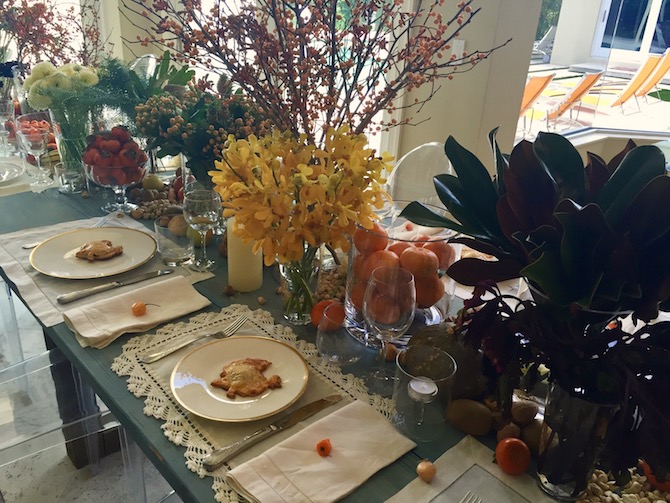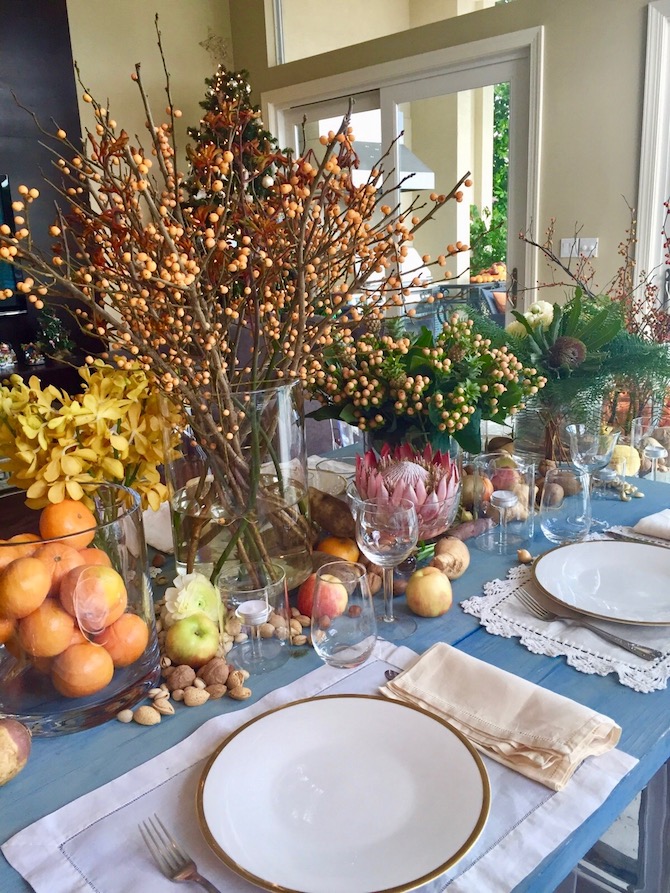 Pass around a brown paper bag – recycled, of course – so that your guests can take home some of the harvest from your table.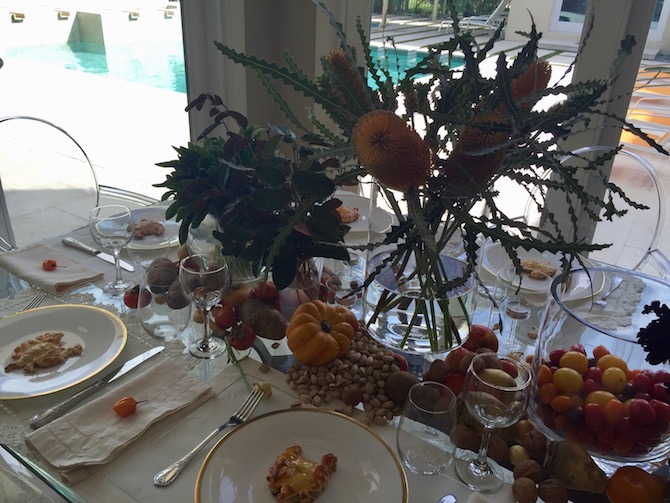 Don't let the fun end there.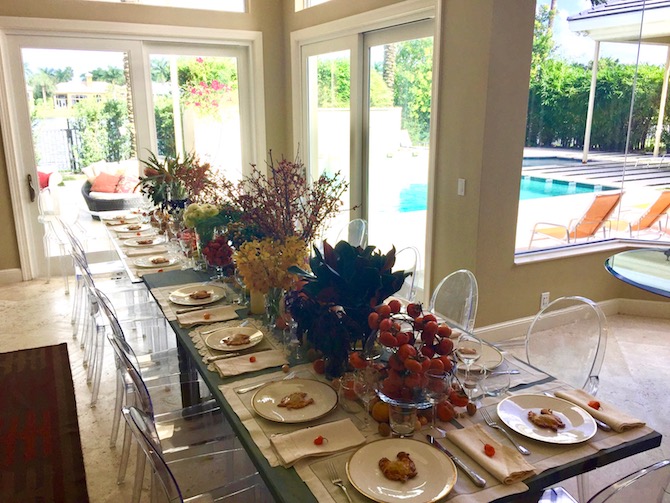 I also prepared some home-made apple pie in the shape of turkeys for dessert. They were also part of the decoration.
Here's my recipe. Try it. It's simple and it's fun.
The Perfect Holiday Apple Pie
Ingredients:
– Pie crust dough
– 2 green and red apples
– 1 tablespoon of butter
– 1/3 cup of brown sugar
– 1 teaspoon of cinnamon
– 1 tablespoon of lemon juice
– Egg yolk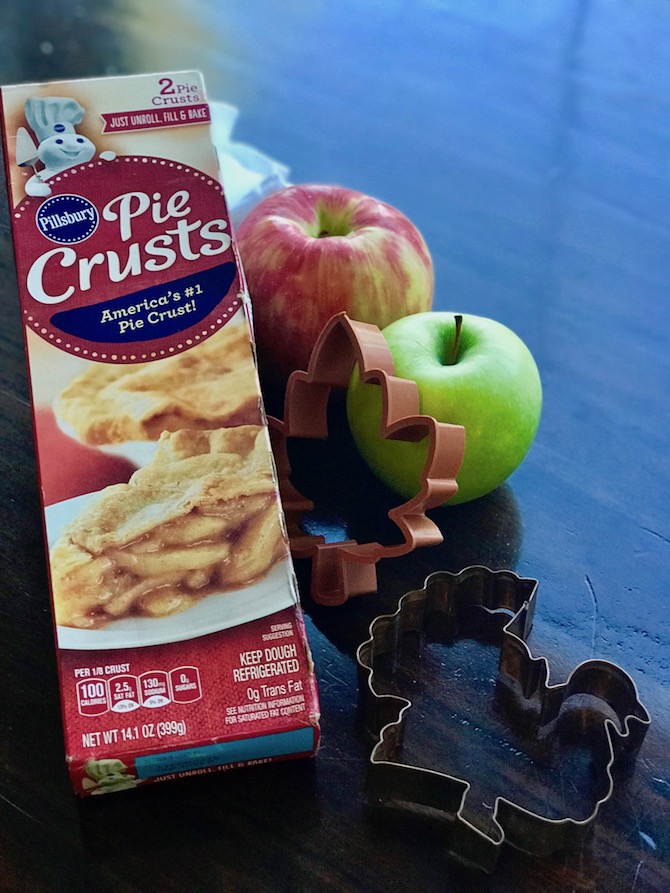 How to make the filling:
Peel and cut the apples into small pieces.
Under low heat, melt some butter and then add the apples, cinnamon and sugar.
Cover for 2 minutes and then stir until you achieve your desired consistency.
After around 5 minutes, the apples should be soft. Add some lemon juice.
The filling should now be thick.
Unroll the pie crust dough and cut it using the cookie cutter. I used a turkey shaped one this time.
Add some of the filling and cover it with another similarly shaped pie crust dough.
Use your fingers to press the edges together to seal.
Brush the small pies with egg yolk and bake them.
Keep your eyes on the oven. Once they are brown, they are ready.
Serve them with ice cream.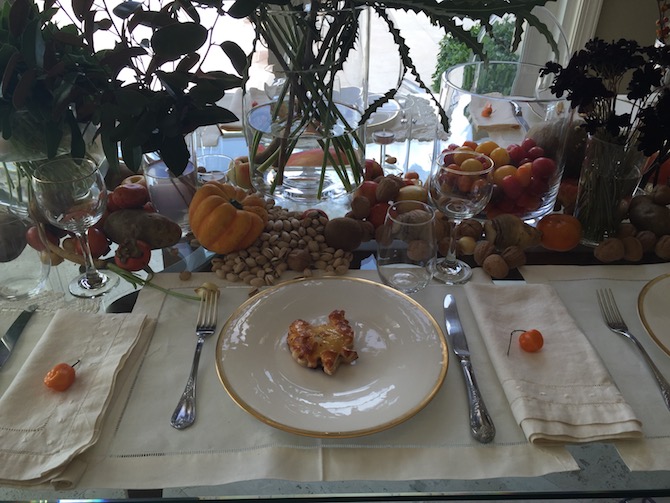 With so much to be thankful for, lunch went through the night.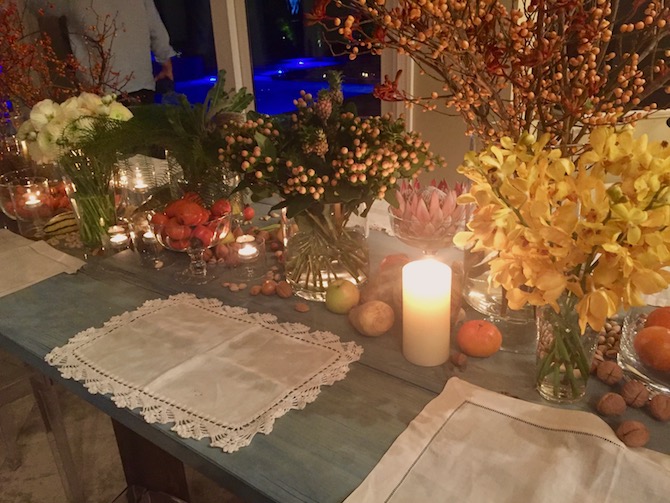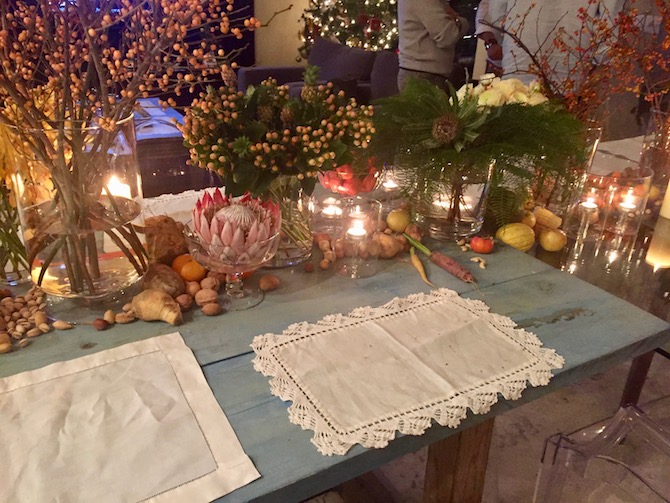 I'm also sharing with you a video when the table was beautifully lit by candles.