I'm always open to try new cocktails, knowing that, my friend Fabricia Resende couldn't wait to share with me her recipe of Moscow Mule last summer. Since then it has become a staple in our get togethers either at home or out.
I actually go around the world trying different Moscow Mules. In Zurich recently I had a couple of variations, one with cucumber at Jules Verne and one with mixed berries at ooo (funny name for a restaurant, right?). Both are hip rooftop bars in the center of town.
Moscow Mule was created in Los Angeles in the 40's as an attempt to sell vodka to the American market, for a while it was rare to see it on cocktail menus, but it has made its way back on to better cocktail lists in the recent past.
Shall we say it's becoming fashionable?
I'm not surprised it has swept back into popularity.
I find the spiciness of the ginger specially refreshing. Perfect for Spring!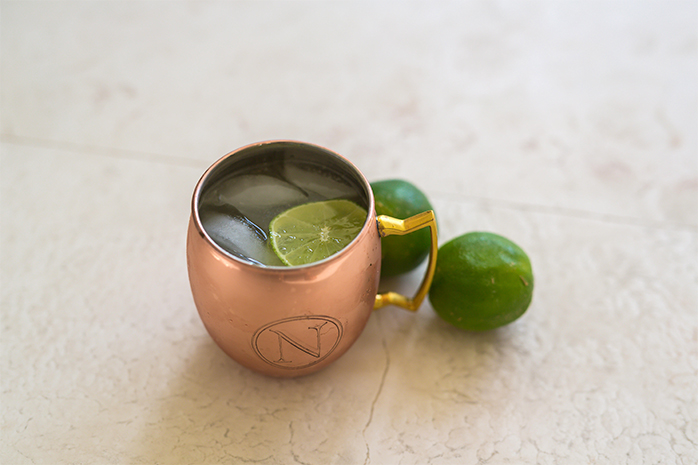 Fabricia's Perfect Moscow Mule:
Her recipe is unique because she uses Royal Jamaican ginger beer.
1 1/2 oz of vodka
4 oz of ginger beer
Juice of half of a lime
Ice
Slices of lime
Pour vodka and lime juice in a copper mug; add ice cubes and the ginger beer. Stir to combine.
Serve with slices of lime.
Cheers!