Making your Celebration Sparkle with Christmas Flare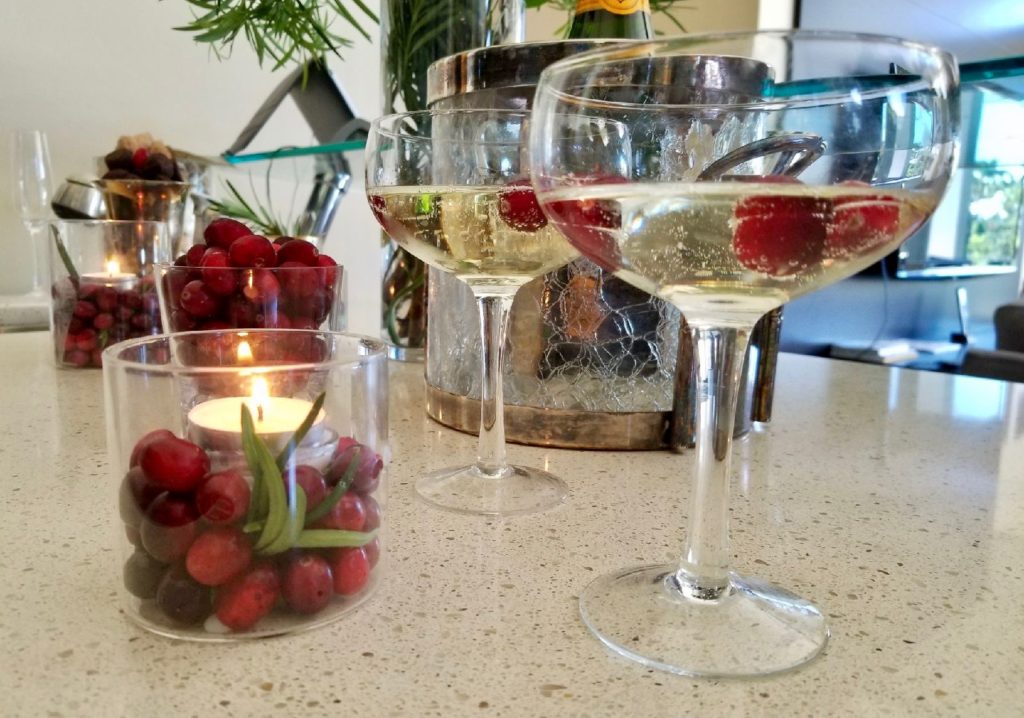 No need to save your sparkling wine until New Year's Eve!
Dress your favorite Champagne, Prosecco, or Cava in Christmas finery, and a tangy chill!
Try adding a few frozen cranberries to your favorite sparkling wine.
The festive color provides instant Christmas cheer while keeping it frosty!